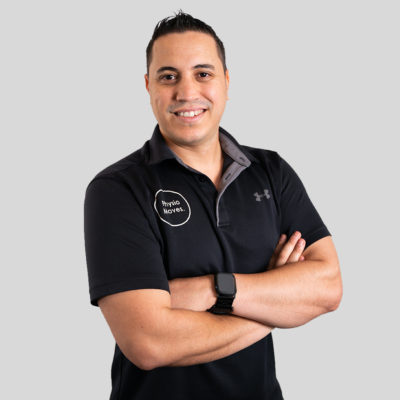 Being a Physiotherapist is a means of giving back to Mankind. It is an honour to assist in helping people to get back what they've lost, and to return them to even greater functioning.
Having completed my Bsc Physiotherapy degree at The University of The Western Cape in South Africa, I have embarked on my journey to influence and change patients' lives forever.
Being an avid sportsman myself, having played indoor cricket at Club/Provincial level, I know how injuries can affect and impact you negatively.
I have made it my duty to provide my patients with manual therapy in conjunction with specific exercise prescriptions to meet their needs. This approach is designed to find the root cause of your injury, and to bring you back to full fitness and even better functioning.
I am very excited and happy to meet you, and to positively change your life forever.
Book in with Larry
Bsc Physiotherapy –
Certificate in Dry Needling –
Basic Professional Wheelchair Seating Course –
Clinical Supervision for Physiotherapy Students Course –
– Physiotherapy – Cape Argus Cycle Tour
– Physiotherapy – Comrades Marathon
– Clinical Support for Physiotherapy Students – 13 years
You are the artist of your own life, don't hand the paintbrush to anyone else
Start Your Physio Journey With Us
Contact us with your query or to book an appointment at any one of our 3 Auckland locations
Book Now
Contact Us