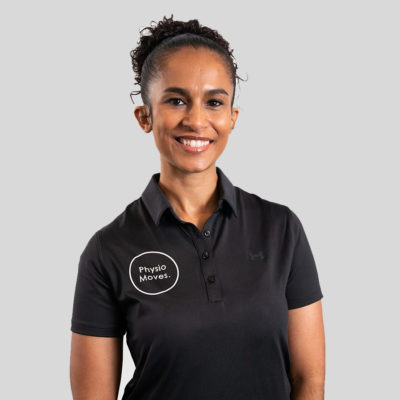 From a very young age, I've felt that Physiotherapy was what I was meant to do. I completed my Bsc Physiotherapy degree in 2003 at The University of the Western Cape. I have since then committed my life to helping people with their injuries.
Being able to assist people to return to their highest functional level, and become an even better version of themselves is my main priority. It gives me great satisfaction knowing that I can help restore your quality of life.
I've seen first hand with family members and close friends who have had numerous injuries, how debilitating these injuries can be. This made me even more determined to provide the best level of care that I possibly can.
I believe that the best approach to getting you in tip top shape, is by using a hands-on approach in combination with a rehabilitation program specifically designed to suit your needs.
I look forward to meeting you, and helping you transform your life into one that you've always dreamt of.
Book in with Michelle
Bsc. Physiotherapy –
Certificate in Dry Needling –
– Physiotherapist – Comrades Marathon
– Physiotherapist – Comrades Marathon
You are the artist of your own life, don't hand the paintbrush to anyone else
Start Your Physio Journey With Us
Contact us with your query or to book an appointment at any one of our 3 Auckland locations
Book Now
Contact Us