Physio Moves is excited to announce you can access all of our in clinic services at all sites from Monday 31st August 2020.
Our clinics follow correct hygiene and contact tracing practices to fight against COVID-19, keeping everyone safe.
Please take note of our new normal clinic practice.
Contact tracing posters are up at all sites, please check in or arrival
All Physio's will be wearing face masks
Please do not arrive any earlier than 5 minutes before your appointment and once arrived you will be asked to wait in the foyer (Botany) or in your car (Takanini GSR) until welcomed in by a staff member
All working surfaces will be cleaned between each consultation
Online booking options are available on our website
Paywave payment options available onsite
We welcome use of your own mask and towel for your consult
If you are unwell and have any of these symptoms: 
fever
cough
shortness of breath
sneezing or a runny nose
Then please don't enter our clinic buildings.
Instead call our support team on 273 9464 (Botany) / 298 3027 (Takanini) / 235 3242 (Takanini Walters road) to schedule an appointment once you're better.
This is how we intend to keep you moving safely: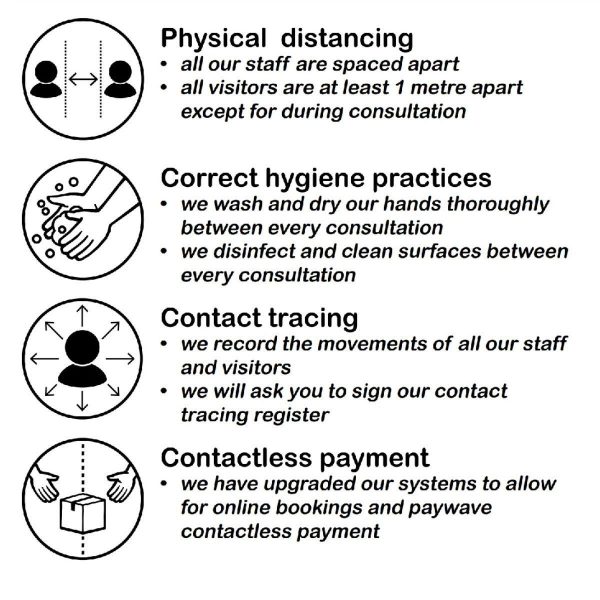 Book Now