To impact and change our community with the reality that moving well can change your life.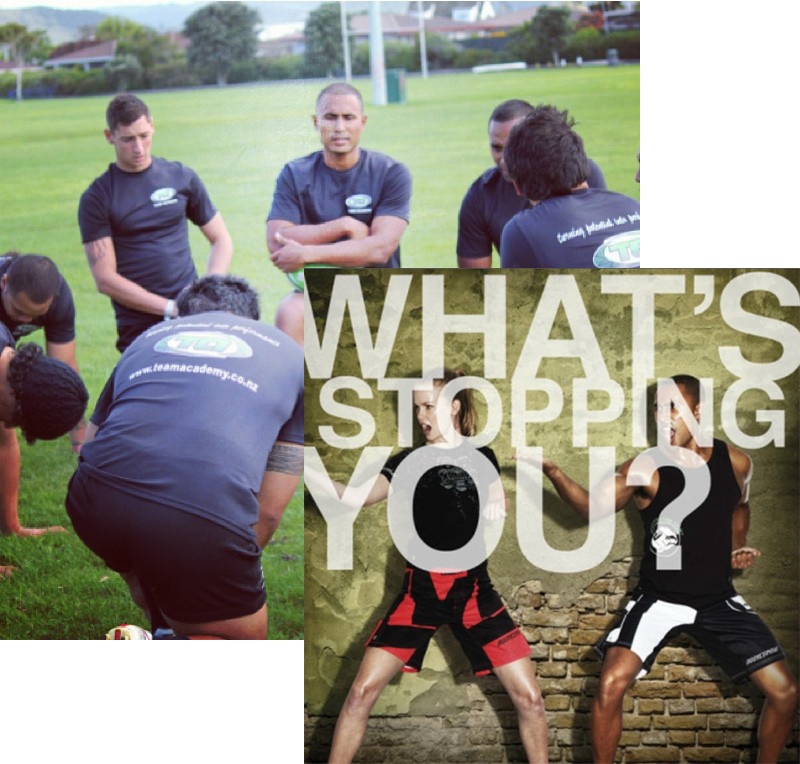 Physio Moves was founded somewhere in the early 2000's in the hearty grounds of club grade grassroots rugby where Marc (Founder) sustained multiple shoulder dislocations to his left shoulder playing rugby, eventually requiring surgical repair. "Being a teenager playing good club footy and multiple sporting codes in school at a competitive level, sports was life so not knowing whether or not I'd be able to play sports again I felt like my life was over". It was at this time that he first experienced Physiotherapy and the incredible ability the human body has to achieve homeostasis, that is to repair and heal itself  and restore balance with the right nurturing and professional guidance. This astonishing discovery of how resilient and capable the human body is lit up a fire of interest and intrigue to know and understand more – a seed was planted.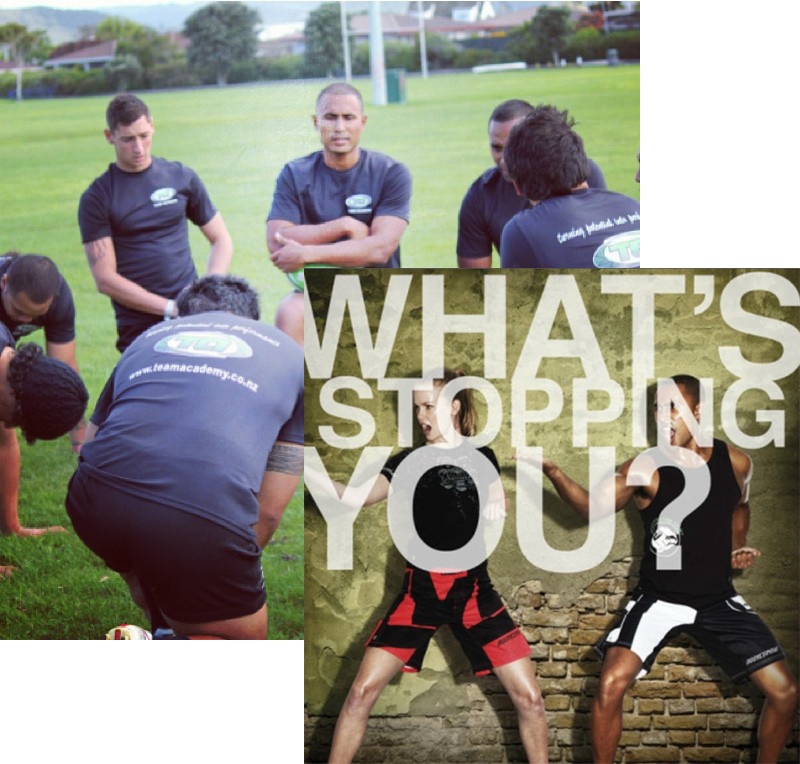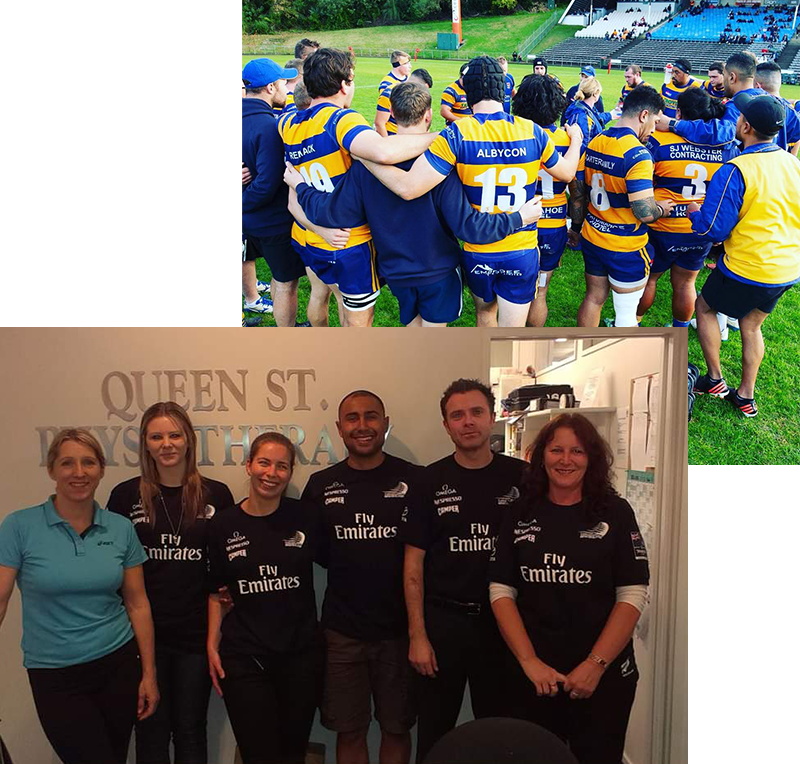 Fast forward student life at Auckland University of Technology, Marc was so keen to understand movement more and work on his craft that from second year into his 4 year bachelors he picked up part-time work as a fitness instructor and group fitness trainer at CLM health and fitness and later on at Les Mills Victoria Street. That not being enough "Physio experience" for Marc he also volunteered his spare time on Tuesday/Thursday evenings and weekends to work under the support and guidance of accomplished Physiotherapists Chris McCullough and Kevin McQoid looking after East Coast Bays reserves team then moving onto Patumahoe Premier rugby team. Having had 3 years of team sports physiotherapy experience and gym instructor experience by the time Marc graduated with a Bachelors of health science Physiotherapy, Marc wanted to work and learn from the best so he applied to work for Paul Wilson and the team at Queen Street Physiotherapy. Paul Wilson (current Team NZ medical director and former All Blacks physiotherapist) gave Marc an employment opportunity and took him under his wing to master the skills of the trade and work on his craft. Marc committed over three years mastering his craft under great mentoring and serviced the Auckland CBD community.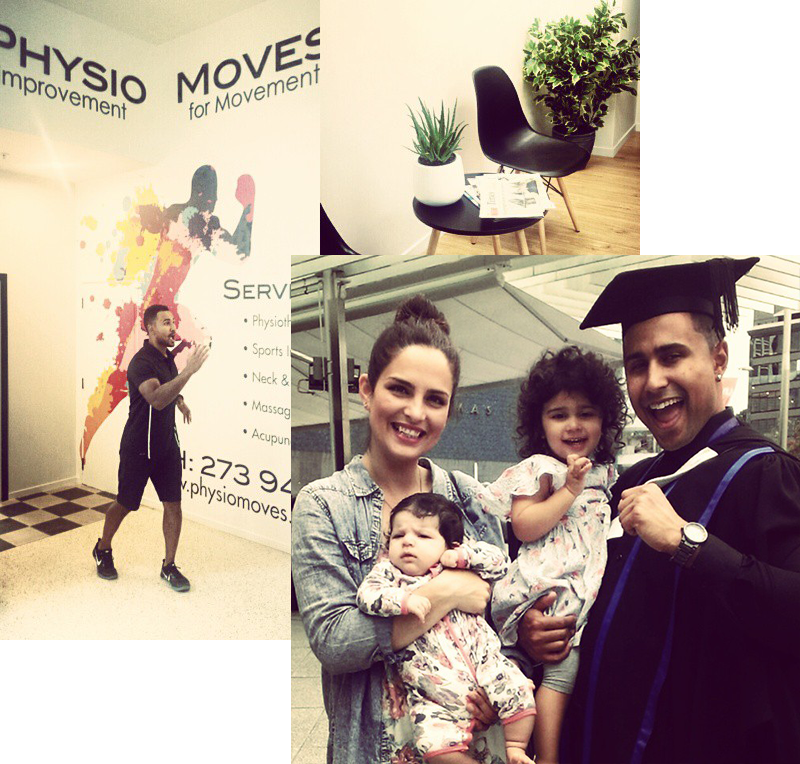 New beginnings with family at the core
With everything moving ahead in the professional arena, things were also progressing nicely with Marc and his wife Nikki adding to their beautiful young family with the birth of their second child. This marked the start of a new chapter where they were both committed to raising a family within a supportive community where mum wasn't working shift work and dad could work in what he is passionate in closer to home. Thus the birth of Physio Moves – the couple built their business together from the ground up – Nikki stepping up into unfamiliar territory to perform an amazing job establishing and running bookings and accounts as the practice manager whilst Marc jumped at the opportunity to express his work to date on a blank canvas. Together the couple were committed to spreading the good news that moving is living whilst continuing to care dearly for their beautiful daughters Isabella and Grace (both under 3 at the time). With the support of family, friends, neighbors and their new found Physio Moves community the impossible was made possible. The lease was signed on the dotted line for a premises at Botany Town Centre, friends and family supported with setup and were the first in line to access our services – humble beginnings.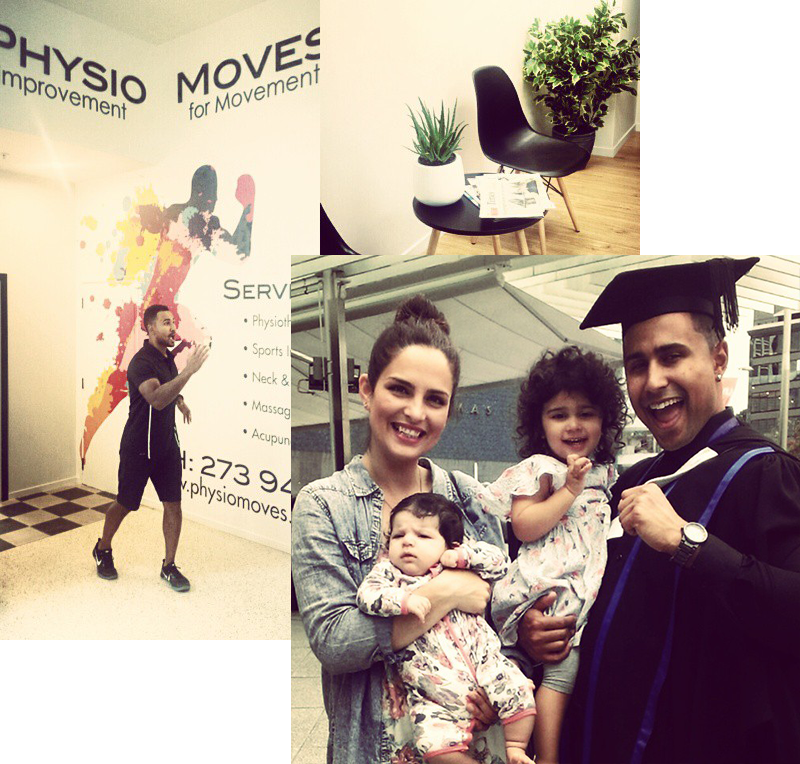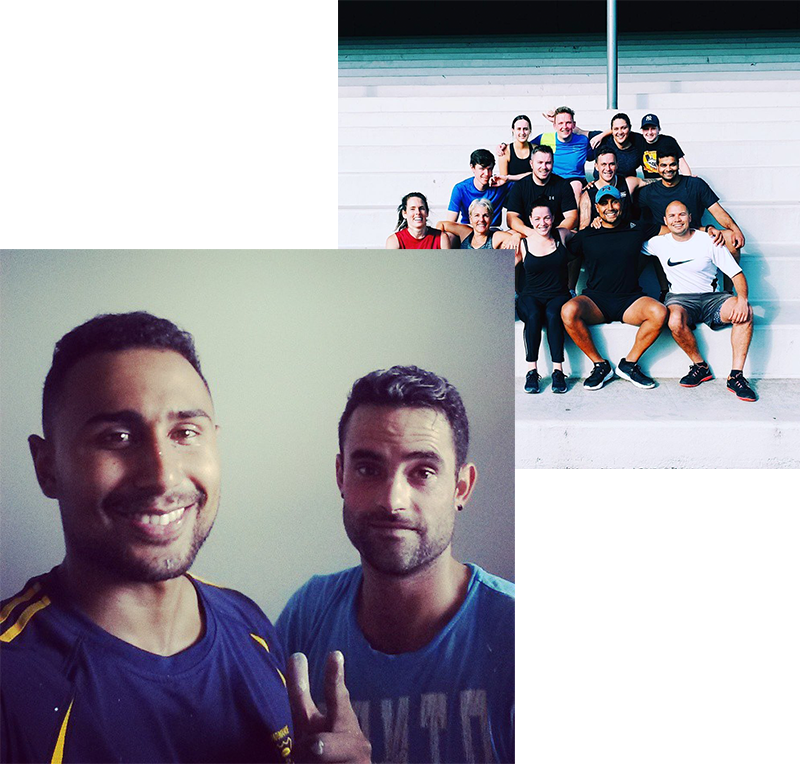 Physio Moves Botany Town Centre managed to book out fully within the first 3-6 months, with Marc doing 60 in-clinic hours per week and Nikki run off her feet with new patient booking inquiries it was obvious we needed to expand. A second physiotherapist was hired and by the end of 2015 we had the clinic absolutely humming. So we decided to make moves across to South Auckland and open a second site at 295 Great South Road, Takanini and bring on board our 3rd practitioner and brother Sean Smit. In the same breath we also secured a studio gym to house our Fitmoves group fitness classes. Once again thanks again to all family, friends, and clients who supported us through this setup and growth period.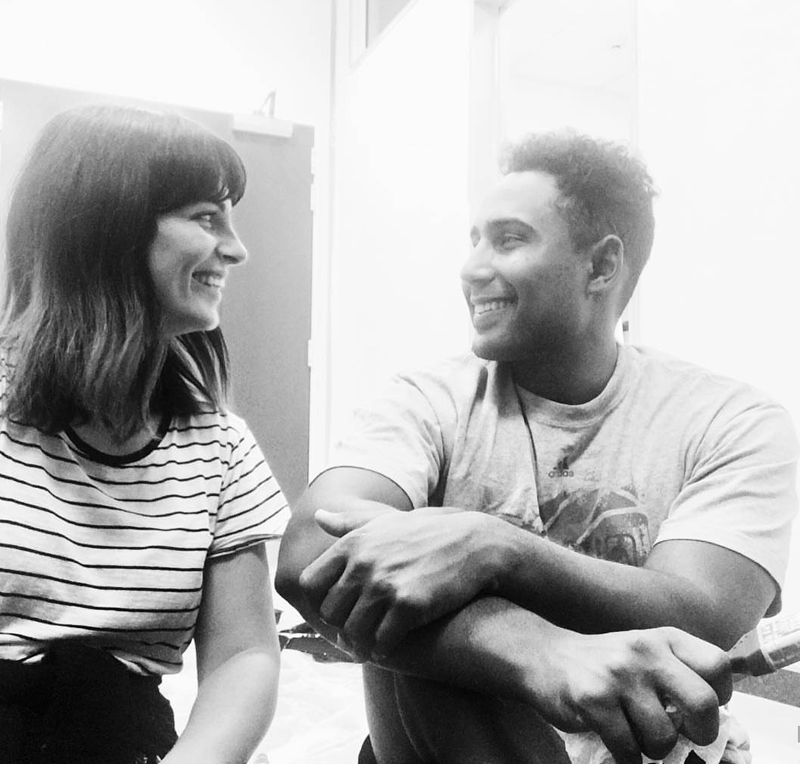 Fast-track a couple years and staffing doubled across two sites moving from 3 physio's to 6 as well as 1 support staff to 2. The opportunity to extend our services into Takanini Medical Centre knock on our door and with the capacity to accommodate it we signed the lease for our 3rd site – Physio Moves Walters Road. With experience under their belt, Marc and Nikki set this clinic up in only two weeks and left the running of the site to their talented and trustworthy brother Sean.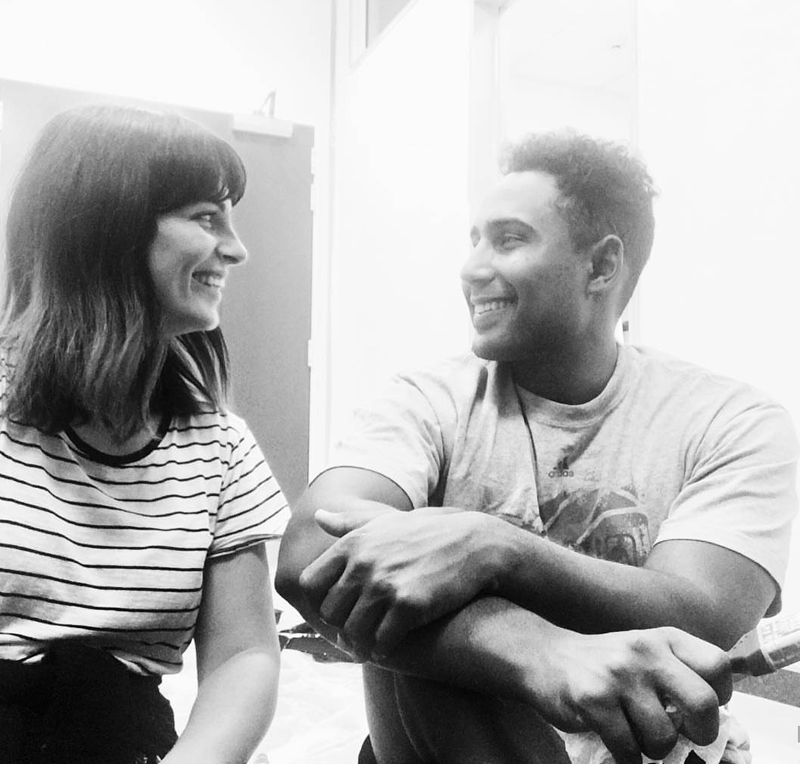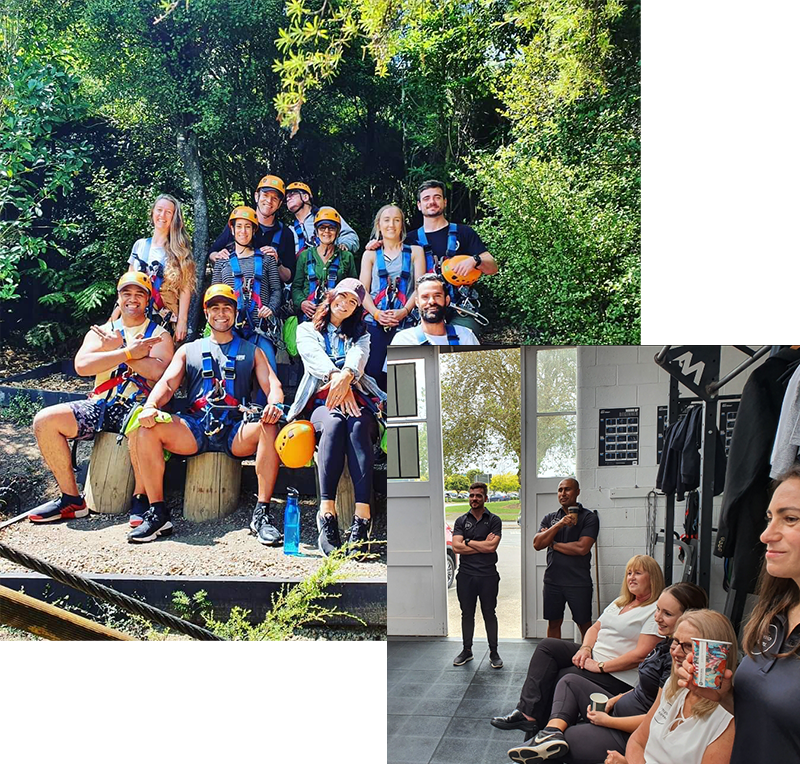 Teamwork makes the
dream work
With 7 Physiotherapists and 3 support staff that all share the company vision of Moving Is Living – Physio Moves has grown exponentially over 5 short years whilst maintaining great quality in what we do. Partnership is formed as Sean Smit buys in as clinic owner  and Principal Physiotherapist at Physio Moves Walters road and Courtney Razak steps into a senior physiotherapist role at Physio Moves Great South Road, Takanini – having 3 senior Physiotherapists operating and overseeing works across 3 sites. In addition, Linda Van Niekerk and Carolyn Seth continue to work their magic as practice managers in order to keep all systems running smoothly. The team celebrate a very successful 5 year milestone with a bit of fun over on Waiheke Island.
Start Your Physio Journey With Us
Contact us with your query or to book an appointment at any one of our 3 Auckland locations
Book Now
Contact Us