Senior Muskuloskeletal and Pelvic Health Physiotherapist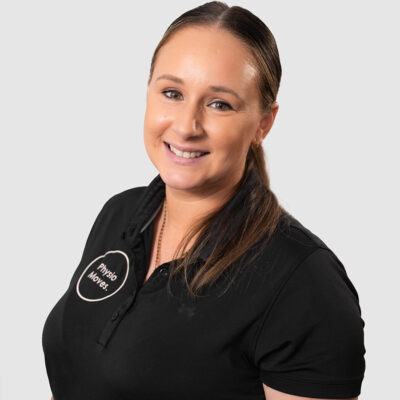 BHS Physiotherapy, MNZP
Raised and schooled in South Auckland, I am enthusiastic and proud to be giving back to the community that I feel so passionately towards.
I graduated from AUT in 2014 with a BHSc (Physiotherapy). I am a passionate musculoskeletal physiotherapist with a special interest in sports & post-operative rehabilitation. I believe in a combined approach of manual therapy and exercise prescription to ensure people meet their rehabilitation goals so they can get back to enjoying whatever their lifestyle entails.
Ever since having children of my own, I realised that there is a huge need for pelvic health physiotherapists within our industry, so I have gone on to do further training and have become qualified in pelvic health physiotherapy.
My vision:
– to empower women by educating them about their bodies and what they are capable of
– to ensure a safe, comfortable & healthy pregnancy
– to help with recovery following childbirth and post partum
– to provide evidence based exercise and advice
I have an extensive knowledge base and experience in musculoskeletal physiotherapy which I use alongside pelvic health. I personally really enjoy mentoring our junior staff and I love continuing to learn about all things physio!
Book in with Courtney
BHSc Physiotherapy –
Pelvic Health Physio credentialed by Dr Melissa Davidson –
Pelvic, Womens and mens health SIG member –
PAANZ certificate in Dry Needling –
Member of Physiotherapy NZ –
– Manurewa Rugby Premier Mens Physiotherapist 2022 (McNamara Cup Champions)
– Manurewa Marlins Premiere & Premiere Reserves Physiotherapist 2019
– Manurewa Marlins Premiere & Premiere Reserves Physiotherapist 2018 (ARL Sharman Cup Premiership 2018 RUNNERS UP)
 – Sports Physiotherapist for Akarana Falcons Premier Men's (NZRL National Premiership 2017 competition)
– Sports Physiotherapist for Manurewa Marlins Rugby League Premier Men's & Premier Reserves 2017
– Assistant Physiotherapist for Toa Samoa in the Rugby League World Cup 2017
Start Your Physio Journey With Us
Contact us with your query or to book an appointment at any one of our 3 Auckland locations
Book Now
Contact Us