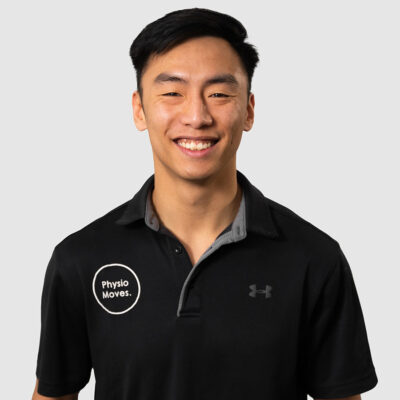 Hey, I'm Jeff!
My journey begins as a young boy playing a wide variety of sports. It drew me to try and learn more about the potential of human movement and what it could do to better people's lives. Eventually I applied to study for a Bachelor's in Physiotherapy at the University of Otago, and graduated in 2019. I haven't looked back since!
Over my years of clinical practice, I've learned to work with people from all walks of life; young and old, athletes and Joe Blogs. My most rewarding and enjoyable moments so far has been working as the school physiotherapist One Tree Hill College, and their first XV team.
In my spare time you'll find me on the ring dabbling in the world of kickboxing. I also have a background in powerlifting. Being in sports has taught me first hand experience of injuries, and the patience and commitment required to heal the body, mind and soul. I hope I can take you through that journey too!
Book Now
BHSc Physiotherapy
Dry Needling foundation
SFMA Level 1 Certification
FMS Level 1 and 2 Certification
Mulligans Part A
Amateur Kickboxer at City Kickboxing (4/1/0) – ATHLETE
One Tree Hill 1st XV 2021-2022
The Journey of a thousand miles must begin with a single step
Start Your Physio Journey With Us
Contact us with your query or to book an appointment at any one of our 3 Auckland locations
Book Now
Contact Us