Practice manager - Botany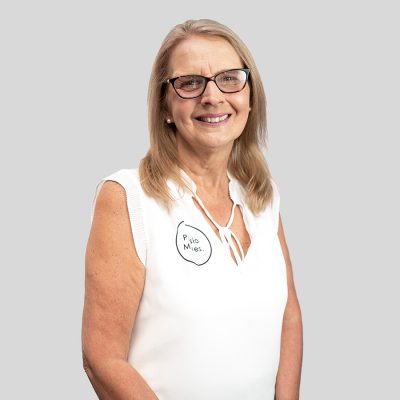 ​Hello, I was born and raised in South Africa and now call the beautiful NZ my home. My past career en-devours include working in Financial and Practice Management positions of which I have spent my past ten years at the Donald Gordon Medical Center as Practice Manager at the Oncology Unit.
I have a passion for interacting with people and have an extreme love for children.
I am married to my wonderful husband for 45 years, have two sons married to two exceptional daughters in law and 3 grandchildren which I adore.
We have relocated to New Zealand in 2018 to explore broader horizons and was fortunate enough to be appointed at Physio Moves where I hope to be an asset to our Company as well as our lovely patients.
Contact Us
Always be somebody who makes everybody feel like somebody
Start Your Physio Journey With Us
Contact us with your query or to book an appointment at any one of our 3 Auckland locations
Book Now
Contact Us