Director / Principle Physiotherapist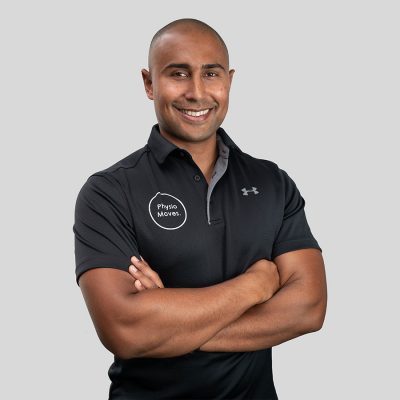 BHS Physiotherapy, Post Grad. Western Acupuncture, MNZP
I am a enthusiastic Physiotherapist with a love for people and understanding how the human body functions. I have a clear practice approach based on an integration of manual therapy and exercise prescription that focuses on treating the cause of your problem rather than providing you with a temporary solution.
I have a keen attitude towards health and fitness, finding that some of the greatest rewards in life are those achieved by helping others reach a destination in life they thought was untouchable whether it be living life pain and injury free, dropping those extra kg's, or returning to a former sport or passion.
I have 10 years experience in the health and fitness industry and 7 years experience providing Physiotherapy and Strength and Conditioning services to the general public and premier level sports teams.
​Feel free to visit me at the Physio Moves clinic at Botany Town Centre, I am here to help you.
Book Now
BHSc Physiotherapy –
PGrad. Cert Western Acupuncture –
Cert. SFMA Lvl 1 –
Cert. Dry needling and Pain management –
Cert. Mulligans Concept –
Cert. Exercise Prescription Lvl 6 –
Cert. Kettlebell Trainer Lvl 1 –
Cert. FIFA 11+ Trainer –
Sports Medicine NZ Board Member –
Member of Physiotherapy NZ –
– Botany Downs Secondary College 1st XV 2016-present
– Counties Manukau Rugby Development 2014 (winners)
– Counties Manukau Rugby Under 20's 2013 (runner up)
– Patumahoe Rugby Prems 2011
– Cert. Mulligans Concept
– Cert. Exercise Prescription Lvl 6
– Sports Medicine NZ Board Member
– Member of Physiotherapy NZ
Be the change you wish to see in your world today
Start Your Physio Journey With Us
Contact us with your query or to book an appointment at any one of our 3 Auckland locations
Book Now
Contact Us