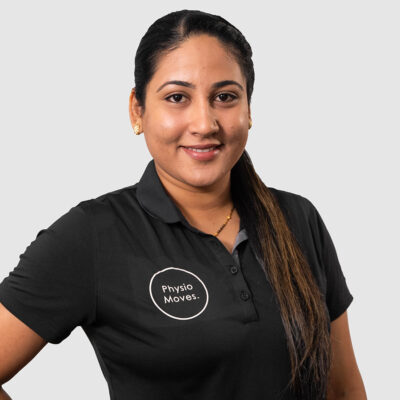 Hi, I'm Sonal,
I graduated from Auckland University of Technology (AUT) in 2022 with a Bachelor of Health Sciences in Physiotherapy. I was born in Fiji but grew up and completed my education in New Zealand.
I had always wanted a science-related career that would allow me to help people in my community. After completing a degree in Biomedical science in Wellington, I chose to study physiotherapy because of its remarkable positive effects on a person's health, wellbeing and quality of life via restoring body function and movement.
Making a positive difference in individual lives by helping people get their mobility and independence back is an extremely rewarding and exciting career.
My aim is to get to the root of the injury and treat them to help achieve your goals whilst upholding and respecting your values and beliefs. I believe in evidence-based practice to support the treatment provided including education, manual therapy and exercise prescription personalised to your needs.
I have 10 years of experience as a healthcare assistant. I experienced immense satisfaction in helping our seniors maintain a healthy quality of life and making differences in their lives. This career provided me with the opportunity to be empathic, kind, patient and respectful of each and everyone as an individual.
During my free time, I like travelling/ exploring, being around nature, dancing, being active and spending time with my whānau.
I can fluently speak English and Hindi (including Fiji Hindi).
I am extremely excited to meet you and help you on this journey to reach goals that matter to you.
Book Now
BHSc Physiotherapy
BBmedSc (Molecular Pharmacology and Medicinal Chemistry)
Mens Senior Football- Fencibles United AFC First Team 2023
10 years experience Health Care Assistant
You never fail until you stop trying
Start Your Physio Journey With Us
Contact us with your query or to book an appointment at any one of our 3 Auckland locations
Book Now
Contact Us